Passport is now available on IBM Cloud
Jane Builds Web & Mobile Apps
Jane wants to grow her business, but she is bogged down with identity, access and user management for her customers.
Customer Identity & Access Management (CIAM) API
Jane decides to try Passport to ease her user management headache.
Flexible Hosting
Jane has the choice to host Passport in a single-tenant cloud or install on-premise.
Roles & Permissions
Jane sets up access controls with custom user roles and permissions.
Webhooks
Webhooks and eventing make it a snap to add services and 3rd-party integrations.
Single Sign-On
Jane builds a second and third application. Existing users can keep the same login and password for all.
Data Search & Segmentation
Jane can store and search a limitless amount of custom user data.
Modern Security & Protocols
Jane implements standard protocols like OAuth and OpenID Connect. She also adds two-factor authentication for additional security.
Localization
Jane's app goes global! She can easily communicate with her users in their preferred language.
Build Apps, Not User Tables
Jane doesn't have to worry about user management anymore. With Passport, she's covered.
Quick Integration
Client libraries help to reduce the amount of code developers must write, allowing you to integrate with Passport fast.
Rich Feature Set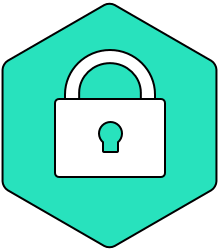 Authentication
Username & Password
Multi-Factor Authentication
Brute Force Login Detection
Account Locking
OAuth 2.0
OpenID Connect
AUTHORIZATION
Role-Based Permissions
Email Verification
JSON Web Tokens (JWT)
data migration
Bulk Import
Maintain User Data
No Password Resets
webhooks
Transactional User Events
Custom User Events
Extensive Integration Opportunities
User data
Standard User Data (Email, Name, Password)
Free-Form User Data
Preferred Language (Localization)
Custom User Search & Segementation
architecture
Multiple Application Support
Cross-Platform
Horizontally Scalable
Reporting & Analytics
Daily Active Users
Monthly Active Users
Logins
user management
Add, Edit, Disable & Delete Users
History & Activity
Manage Passwords
Comments
Discipline & Rewards
Ready to get started?
Sign up for your free trial today.